good luck!
if anyone needs a job, TJ's at 22 & market is hiring right now. pop into the store to fill out an application, and then get "screened" immediately if you get in there before 5:00


On a side note, does anyone have any suggestions on the best things to plan on preparing as a newcomer to vegan eating? I am not the most talented cook, though practice will do me some good! I just don't want to get discouraged by ruining meals from the start!
Hello everyone! I am new to the community AND to the vegan way of life. I pretty much decided last night during another sleepless night to make a change for the better. I'm ready to get healthy and look and feel great again. I'm going to be documenting my progress in my LJ so please feel free to add me, as I can use all the support and nudges in the right direction I can get!
Current Mood:

optimistic


Just want to have a good time with coworkers, eat, drink and be merry. Any help would be appreciated.
So tomorrow I'm going to the copabanana for happy hour. The last time I went there I was omni, so I don't know what vegan options are worth trying. I called, but the people there seemed confused about my questions, so I figured I'd ask here. From what I gathered from my vegansteven app is that there are vegan things there...though what they are I have no idea.




You can see more cooking videos on my Youtube channel, including the BEST VEGAN CHEESE SAUCE EVER! (Really!)
And read the blog at: www.savethekales.wordpress.com

Thanks for watching!
Hello everybody! I have a new quick cooking video. This is for a really tasty and simple baked tofu that you can use as a snack, in stir-frys, on salads, etc...

Heck yes.



www.savethekales.wordpress.com
I just made a video for VEGAN CHEESE SAUCE!
Save the Kales!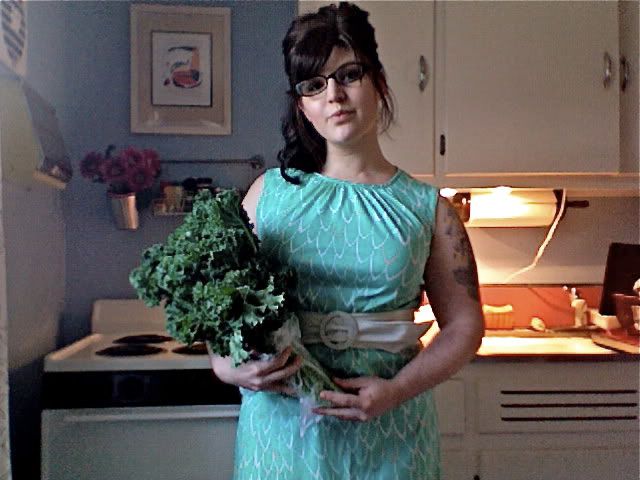 I'm in Bethlehem, PA and not Philly, but we are the home of Vegan Treats bakery after all, so that must conjure up jealousy and count for something.
Hello! I have started a new cooking and information blog, and would love for you to check it out. Cooking videos are coming very soon!
I'm so bummed! We've been getting Daiya shreds from the Whole Foods on South St. for a month or two (they've had it on their vegan pizzas and available in bulk from the food counter), but when we went last week, it was all gone! No more melty cheese pizzas and enchiladas. :( Anyone have any idea why they might have stopped carrying it, or if any of the other WF or anywhere else in the area sells the stuff? Maybe if more people ask about it, they'll start stocking it again... :)
Current Mood:

distressed


So far I've tried the following.

Brownies: Not my favorite because they are cakey...I actually prefer the brownies I make, but if you want something cake-like you may love this.

Cupcake: Now this is my must have item every time I stop by here. I love the icing, it just compliments the cupcake so well. It just melts in your mouth. Even my sister loves them and she's incredibly skeptical of anything vegan. I've only tried the vanilla one with vanilla frosting. I want to try the chocolate one next time.

Thumbprint Cookies: These are my favorite cookies here. Chewy, sweet, perfectly balanced with the fruity center. Ah, delicious.

Chocolate Chip Cookies: These are pretty good. A bit greasy in my opinion, but they are chewy and yummy nonetheless.

Oaty Apple Crisp: Okay...now I just tried this two days ago. This is so far my favorite item. It is so delicious. The sweetness brought out by the cinnamon and the apples is delicious. It has a chewy bottom, and oatmeal crisp topping, which adds a lot of bite to this yummy treat. Left me fully satisfied without much guilt. :)

Banana Chocolate Chip Loaf: I had a battle in my head when I was trying to decide whether to get this or the cinnamon sugar loaf. I asked the opinion of the person behind the counter and she suggested this. So I went with the banana chocolate chip, and I am so happy I did. Another favorite of mine now. Right balance of sweetness, and the chocolate just melded so well.

Macaroons: Small and light, these things don't disappoint though. I love anything with coconut and they have two different flavors, chocolate and regular. I loved the chocolate ones...but put chocolate on anything and I'm a fan.

I think the best thing about this bakery is the fact that you don't feel like crap after munching on these things. I feel energized and satisfied. None of the sugar highs either because they don't use any refined sugars. Their stuff is sweetened with agave. Hits the spot.

Has anyone here tried any other items? I'm interested in the magic bars? Worth the buy?
So if you haven't heard, there's a new vegan/gluten-free bakery on South Street. It only opened a few weeks ago, so there aren't a million items to choose from but it does have the basics like assorted cookies, loaves, brownies, and cupcakes. They feature different items during the week like apple crisp, magic bars, etc. I'm sure that as time passes they will feature more items, but I think as the new kid on the block they have some great potential.